---

Sorry Bill Gates but I would rather use


to do ALL of our Internet surfing .

---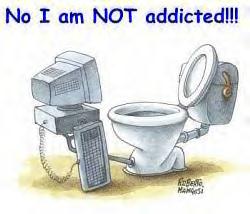 I believe that no explanation is needed !


For more information about me that you never wanted to know or were too scared to ask, look no further than the links below.

---
My homepage directory for all my goodies
My personal info page
My mugshots from the Post Office wall
My shortwave radio page and how I got started.
My Drake radio page
My R390 page. One of the best radios ever made.
Shortwave listening on a budget.
Shortwave Radio .Part 2
Cheap and fairly easy antennas to start with
Shortwave loggings and audio recordings
My Front 242 page. What a hell of a band !
My computer page .
Spencers webpage.
ET call home ..... Mulder's looking for you .
Animated GIF finder
Home of the Pixie's fan in me .
My alternative music world.
My Mustang page. As in 302cid V-8 kind of mustangs.
My Linux page . What Billy Bob Gates hates most .
The RX320 Experience
---
MY HEROES HAVE ARRIVED
---
send
chris
some


This email ends up somewhere in Maryland